The central Brandmeister team have decided that they no longer support cluster configurations on talkgroups above 90 ... which means that TG 950 no longer works.

We have decided to use this as an opportunity to reconfigure our network and move the Salop Cluster to SLOT 1 / TG 75 linked to 23575.

The convention used across all repeaters in the Cluster is:
​

Slot 1 / Talkgroup 9 for local contacts on the same repeater
Slot 1 / Talkgroup 75 linked between all repeaters in the cluster
Slot 2 / Talkgroup 9 for reflector access to the wider Brandmeister network

Repeater t

imeout is still set to 180 seconds and reflectors / dynamic talkgroups on Slot 2 drop out after 15 minutes.

THIS CONFIGURATION IS NOW LIVE

We found that Slot 1 was very under used, so moving the Cluster to Slot 1 will help share the load between people wanting local / mobile access and those wanting to work further afield and rare digital DX(!).

​
Powered by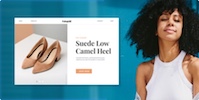 Create your own unique website with customizable templates.